Ginormous Climb
Ginormous Climb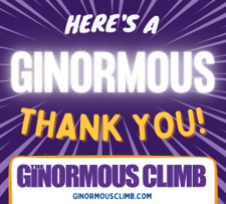 Click HERE to sign up and make a difference in children's lives!
We did it! Thanks to you we hit our goal of $60,000 raised toward the CAC's programs and services serving children and families! We appreciate everyone who came out on April 24th to help prevent child abuse. You are all superheroes to us!
Over the past 8 years, our climbers, sponsors, and volunteers have raised close to $800,000 to support some of our community's most vulnerable members.
Visit our FAQ for more information.
Photos from the 2019 Ginormous Climb are available here. Don't forget to tag your own pictures with #ginormousclimb when you share them!