Add your voice to the fight against child abuse 

On October 17, 2018, friends and partners of the CAC will join together to raise critical support and awareness for the over 1,500 children who come to the Center each year to find hope and healing after abuse.
2018 HONOREES
Lauren Baker
First Lady of the Commonwealth of Massachusetts
Robert L. Reynolds
President & CEO of Putnam Investments
Special Recognition
Daniel F. Conley
Suffolk County District Attorney
The evening will feature cocktails & hors d'oeuvres, a silent auction, and community conversation set to the sweeping backdrop of the Boston skyline from the UMass Club at One Beacon.
For more information, to purchase tickets, or sponsor the event, please click here.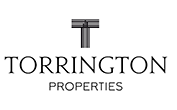 2018 Ambassador Sponsor
2017 Step Up and Speak Out Benefit
In the event's third year, on October 4, 2017, over 300 guests raised more than $250,000 in support of the children and families we work with. 2017's honorees were Senator Linda Dorcena Forry & Bill Forry, Jonathan & Margot Davis, and Jack & Carol Harrington. Select photos from the evening are available in the gallery below.