CAC Launches First-of-Its-Kind Missing Youth Toolkit
From the moment a child goes missing until they are found―they are incredibly vulnerable.
Exploiters who target missing youth prey upon a child's isolation and lack of resources. Exploiters use tactics like manipulation, deceit, and force. Once a young person is lured away from safety, it doesn't take long before it becomes clear to them that the grooming and false promises were fake.
After an experience of sexual exploitation or trafficking, youth are often left scared, confused, anxious, distressed.
And, understandably, their parents & caregivers feel helpless in the aftermath of this trauma. Caregivers may not know how to talk to their child about what's happened, what services are available, or what steps to take to support them. And they are scared and uncertain about how to protect their child from future harm―they don't know where to start, how to welcome their child back, or how to rebuild.
Recovering a missing child is the start; addressing trauma is where the real work of the Children's Advocacy Center of Suffolk County (CAC) begins.

When young people are missing and believed to be exploited, the CAC assembles our specialized multidisciplinary team (MDT) which can include local detectives, federal law enforcement, recovery specialists and more. Once assembled, the team leverages and exhausts its resources, learning as much as it possibly can about the youth, their environment, the danger they might be exposed to, and the exploiter. The team centers its response around youth engagement and creates a collaborative plan to relocate and recover each child, meet their basic needs, and reconnect them to safe adults.
With 17 years of experience, the Children's Advocacy Center of Suffolk County and our Support to End Exploitation Now (SEEN) program has been a pioneer in recovering and supporting missing youth―leading countless teams to find youth missing across the country and bring them back home.
Over the last 10 months, in collaboration with the SEEN Steering Committee and with grant funding from the National Children's Alliance, the CAC has taken its experience and lessons learned and created a road map for recovering and supporting missing youth.
The Multidisciplinary Teams Responding to High-Risk Missing and Exploited Youth toolkit is a resource for all youth-serving professionals who are part of the recovery process. It focuses on:
Steps for reporting and multi-agency notification
Strategies to engage youth and develop recovery plans
Approaches for safely returning youth to care, and putting services in place to prevent them from going missing again in the future
Beyond the recovery, this toolkit provides guidance on how to wrap a safety net around each young person to reduce the risk of them going missing again.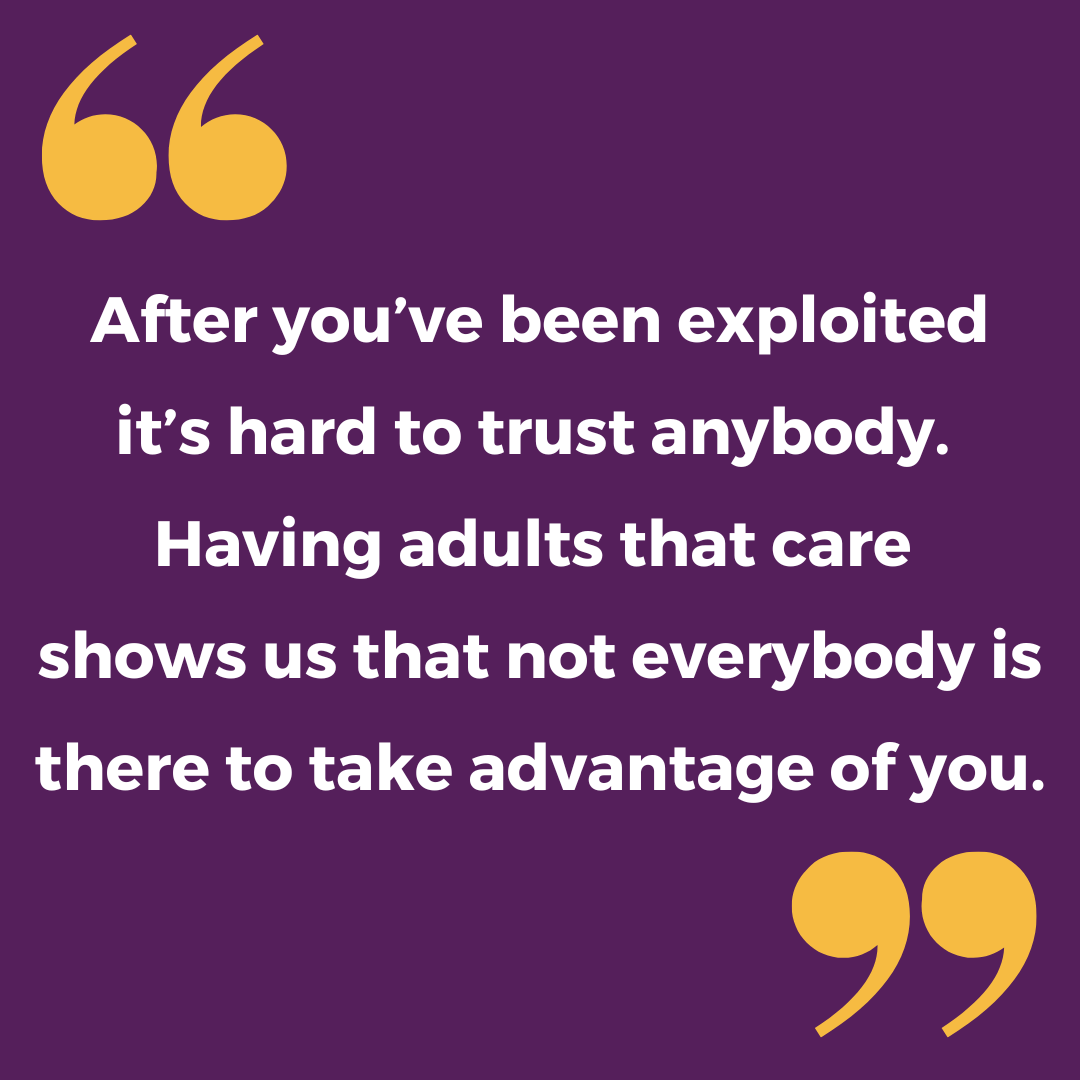 What sets the CAC apart is our inclusion of expert mental health, interpersonal support, social service, and youth-serving providers that work hand-in-hand with law enforcement. It is not just about removing youth from harm, but, most importantly, helping them begin to heal.
We believe every missing and exploited youth should have a specialized, expert team driving their trauma-informed intervention. The toolkit is designed to support just that.
For more information about SEEN and the Multidisciplinary Team Response to High-Risk Missing and Exploited Youth contact SEEN Program Manager Sheelah Gobar at Sheelah.Gobar@mass.gov.
Request a training here or contact the CAC's Training and Outreach Program Manager Erica Chepulis at Erica.L.Chepulis@mass.gov.