The MDT at the Children's Advocacy Center of Suffolk County recognizes that a concern of child abuse can be a crisis for a child and the family, and works to minimize the stress for both through a supportive and comprehensive response. 
The MDT's purpose is to reduce the number of times that a child has to speak about their abuse and to help families access safety and services.
The Multi-Disciplinary Team Investigation includes an interview which provides a child the space and time to talk about what happened - in their own words. Team members observe and listen to the interview. All members of the team then work together to create an action plan for support and services based on the needs of the child and family. Our MDTs are dedicated to safety and healing for every child and family.
The Multi-Disciplinary Team includes: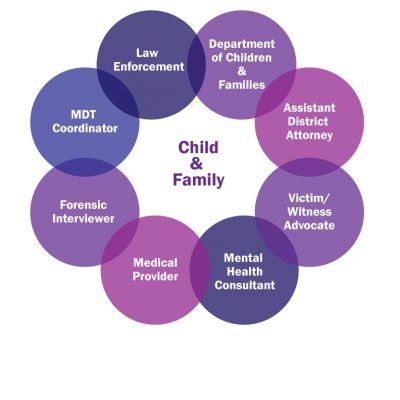 Learn more about the MDT: