Will YOU be part of Suffolk County's #CommunitySafetyNet and help protect children from abuse?

Join the #CommunitySafetyNet:
STEP 1.
Download the #CommunitySafetyNet guide to learn how you can protect and support the children in your lives.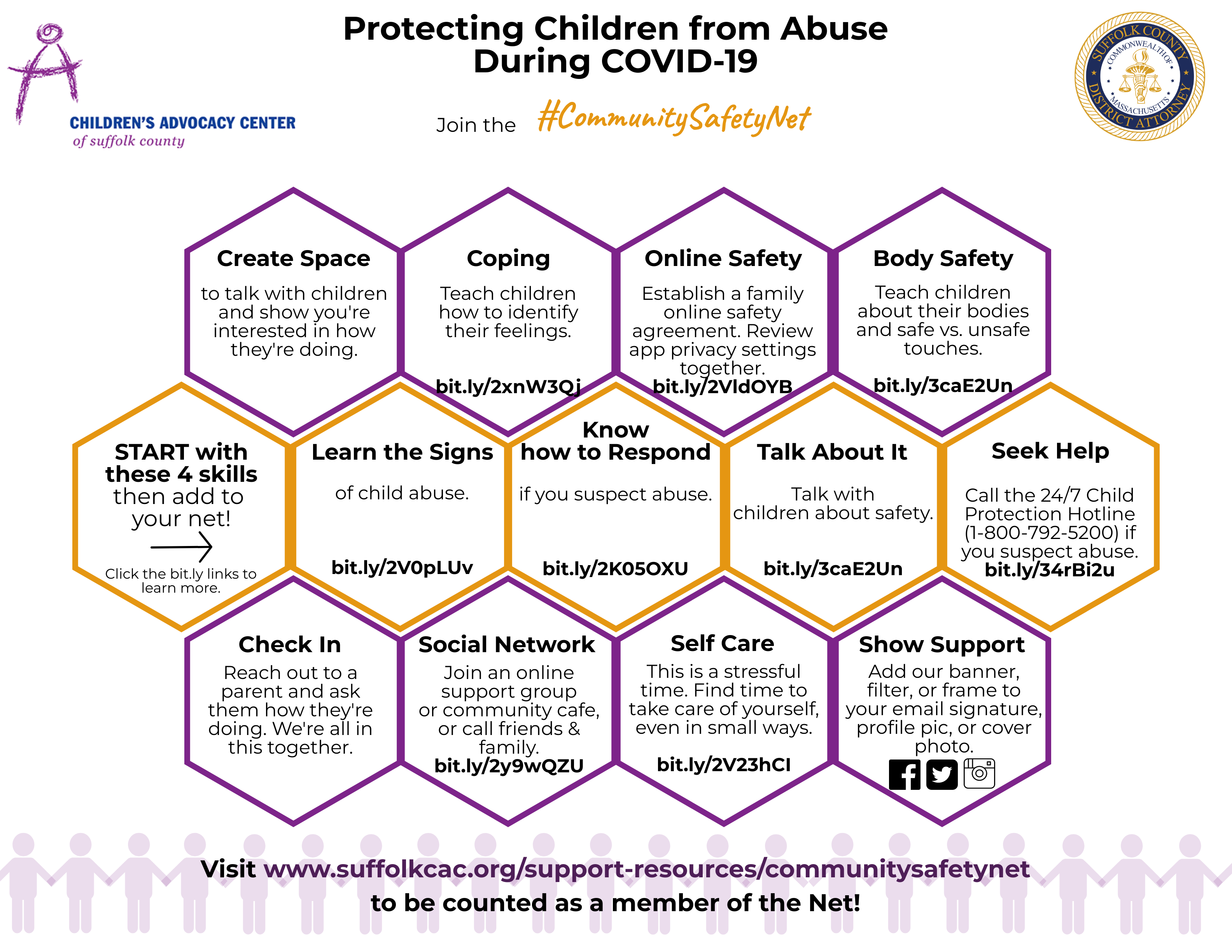 STEP 2.
Follow us on Facebook, Twitter, and Instagram for tips, activities, and resources for preventing child abuse. Tag your posts with #CommunitySafetyNet to increase awareness.
Upload the banner above as your cover photo, or download our Facebook profile picture frame by clicking "Update" on your profile picture, then "Add Frame," and search for #CommunitySafetyNet.
Learn the Signs
Learn how to identify when a child may be experiencing abuse or exploitation.
Learn the Signs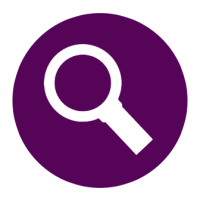 Know How to Respond
How will you respond if you suspect child abuse or a child tells you they were abused?
Know How to Respond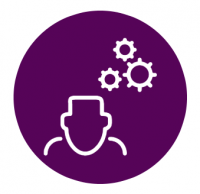 Talk About It
Talking with children regularly about personal safety helps children understand when boundaries may have been crossed and gives them the language to tell you when something is wrong.
Talk About It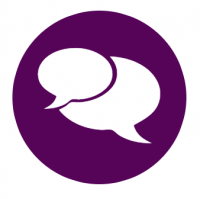 Seek Help
Learn how to make a report to the 24/7 DCF Child Protection Hotline (1-800-792-5200). Anyone can file a report, and you do not need to be certain abuse has occurred to report your concerns.
Reporting Abuse