Commercial sexual exploitation of children (CSEC) is a serious and prevalent issue that impacts children & youth, families, and communities. CSEC is a form of child abuse.
Support to End Exploitation Now (SEEN) is a groundbreaking partnership that unites more than 35 public and private agencies in the belief that collaboration yields positive outcomes for child victims of commercial sexual exploitation (CSEC). Before the creation of SEEN in 2006, this form of human trafficking was virtually unrecognized in Suffolk County.
Child abuse "best practice" is premised upon the philosophy that "no one agency can do it alone." Children referred to SEEN typically have complex histories, involve many collateral agencies and, often, multiple jurisdictions. SEEN Case Coordinators promptly connect all of these agencies and individuals together as a Team to facilitate an efficient and effective response.
SEEN provides a coordinated, multi-disciplinary response to at-risk and sexually exploited youth that aims to:
Empower victims to leave their exploiter or pimp and utilize opportunities to regain control of their future and life;
Ensure victims' physical and psychological safety;
Ensure victims' access to resources and services, including: medical & mental health care, substance abuse treatment, educational opportunities, job skills training, mentors/advocates, and more;
Enforce offender accountability by apprehending and prosecuting adults who exploit youth; and
Address the larger social issues impacting at-risk children through policy and education.
SEEN by the Numbers
SEEN coordinates a multidisciplinary response for some of the most vulnerable youth in our community. Since first responding in 2006, SEEN has received more than 2300 referrals. The majority of youth referred to SEEN have experienced trauma and abuse; over 70% have a history of involvement with the Department of Children and Families.
SEEN Referrals by Year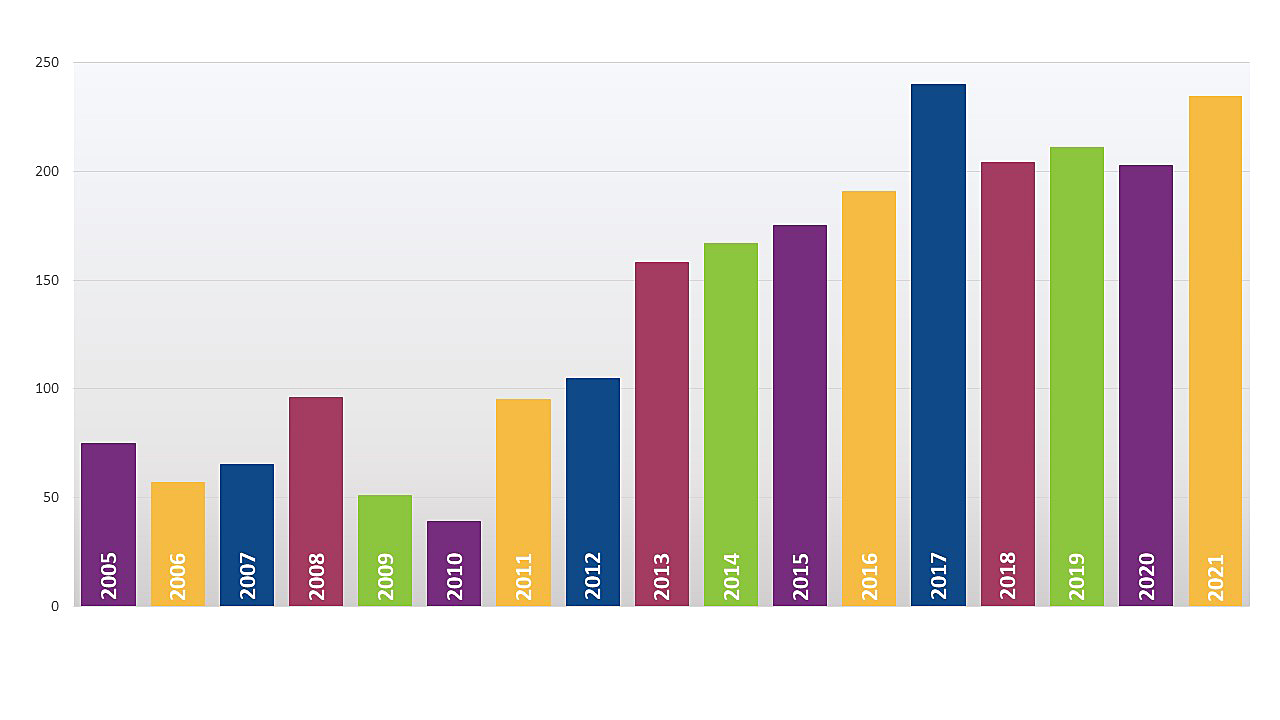 2019 SEEN Memorandum of Understanding Signing